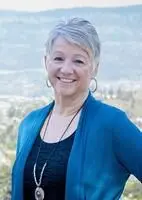 Like many Baby Boomers, my vision of retirement was influenced by the "Freedom 55" advertisements that ran in late 1980s where retirees were living the 'good life' spending time travelling the globe, hitting the links or soaking up the sun on a warm beach. Now that I'm actually here, I'm recognizing that retirement can be all that, or it can look much differently. It all depends on the wants and needs of the individual. Facing 20, 30 or more years ahead, many Boomers are choosing to continue to live an active and productive life.

This stage of life is filled with possibility. It's like a do-over of the question: "What do you want to be when you grow up?" Only this time you've got the time, freedom and a lifetime of experience to help you figure it out! What do you want this next phase of your life to look like? Who do you want to become? What would you like to retire to instead of from ?
I believe coaching is about empowering you to live your very own version of the "good life" – whatever that might look like. The retirement coaching process helps you determine your readiness for retirement, reflect on what could be, set goals and take action towards them. Working with a coach makes the whole process easier and helps you build a plan to achieve your dreams faster.
If you are feeling unsure, confused, or unhappy about the transition to retirement, coaching can help. A coaching conversation creates a space that fosters reflection and introspection to gain clarity, where you can embrace the uncomfortable or unfamiliar and set goals – without censure or judgement – to realize your dreams. Using assessments to determine where you are on your retirement path, followed by a series of group, couples or 1:1 coaching sessions, you can plan for and create Your Ideal Retirement .
I would be honored to work with you to explore the many possibilities that are open to you in this next phase of your life. Book your free consultation today!
- Kathy
---
Kathryn Fahey holds a graduate degree in Leadership and Training, and a graduate certificate in Executive Coaching. She is a Certified Retirement Transitions Coach and a Change Management Practitioner and a member of the International Coach Federation (ICF). She is also certified to deliver Personality Dimensions assessments including Career Dimensions and Retirement Dimensions.
She is passionate about helping others deal with change and transition and has worked extensively in both the private and public sectors leading change projects, developing change processes and communications, and delivering training and coaching programs focused on change leadership, change management and transitioning to retirement.